Dr. Peter Lecca provides comprehensive restorative and maintenance dental care in a warm relaxing environment. His office is located in Coppell, Texas. Dr. Lecca and his knowledgeable staff are committed to their patients' oral health which contributes to one's overall health. Take a moment to tour his website and become familiar with his staff, services and office environment.
Dr. Peter V. Lecca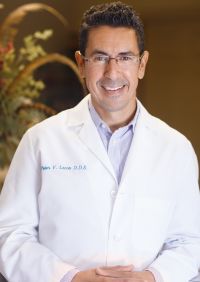 Dr. Lecca has been a Coppell resident and has practiced in Coppell since 1994. He is a graduate of Texas A&M University (class of '86) and Baylor College of Dentistry (class of '90). Dr. Lecca had the privilege of working for the Indian Health Service for four years after graduating from Baylor. He was stationed in Rapid City, South Dakota. The experience was rewarding and life changing. Dr. Lecca returned to the Dallas area and opened his practice in Coppell.
Dr. Lecca and his family love the city of Coppell. They are members of St. Ann Catholic Parish and Dr. Lecca is a member of the Coppell Rotary Club where he served as president in the 2000 – 2001 year. The involvement in Rotary is very rewarding and is a way in which Dr. Lecca can give back to the community.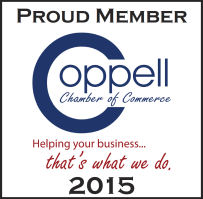 Professionally, Dr.Lecca is involved in various dental organizations and study clubs. He has taught at Baylor College of Dentistry for several years in the past. Most recently, Dr. Lecca has devoted himself to an intense ongoing course of study at the world renowned Pankey Institute. He is in the middle of a seven year post graduate program that emphasizes mastery of oral conditions and restorative treatments that lead to providing quality long term care for patients. This course of study defines the way Dr. Lecca practices. Member of the Southwest Academy of Restorative Dentistry.
---
My Dad the Dentist by Gabrielle Lecca